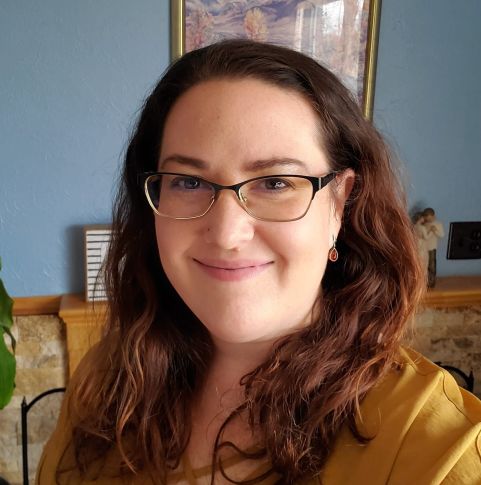 "The learning lessons and successes Emily has learned through her experiences and own healing are the cornerstones of Indigo Thrive. She hopes that her journey can inspire others to thrive."
About Emily
Emily Hart is a small business owner with a background in business efficiency and process improvement. She has extensive experience in healthcare, coaching personal empowerment and interpersonal skill development, as well as energy work. Emily is a 2011 University of Wyoming graduate with a Bachelor's Degree in Social Work.
Emily has over 20 years of studying concepts of energy work and embracing her divine skills. She is utilizing that experience and knowledge in product creation, intuitive messaging and overall health. Emily has certifications in Aromatherapy and Essential Oil Blending, Mindfulness and Life Coaching.
Plagued with chronic illnesses most her life in 2017 her body suddenly failed, prompting immediate medical interventions to combat malnourishment, anemia, increasing rates of respiratory and ENT infections, and overall decline. After years of perpetual lab work, specialty visits and no answers, Emily began her own healing journey. Today she has been able to cure several of her ailments and continues to heal to live her happiest life.
The learning lessons and successes Emily has learned through her experiences and own healing are the cornerstones of Indigo Thrive. She hopes that her journey can inspire others to thrive.
Emily is married and lives in rural Wyoming.
About Indigo Thrive
In healthcare, we have a term we use to refer to someone who is on a general decline in health. This encompasses nutrition, inactivity, depression, immunity, physical symptoms and a litany of other miserable terms to define this. The term is Adult Failure to Thrive.
I fit this description by my early thirties.
As a result, my body started to shut down and I was left with a lot of time, between bed rest and treatments, to learn how I got to that point. Those insights began my shift from surviving to thriving. From working for others to owning my own business. From unhealthy and stagnant to healing and creating.
Indigo Thrive was born out of necessity to fill a need of connectedness, true healing and to close the gap where western medicine has failed.
I am not always comfortable in my skin, but I appreciate the girl I was, the healing woman I am now and the future evolution of the woman I am going to be.
– Emily Hart